How to purchase unlimited subscription and download content under subscription?
25 Jan 2023

1 Minute to read
How to purchase unlimited subscription and download content under subscription?
Updated on 25 Jan 2023

1 Minute to read
---
Share feedback
Thanks for sharing your feedback!
This article will provide step-by-step instructions showing how to download stock content from Unlimited Subscription.
Step 1: Login to the account you'd like to use to purchase the Unlimited Subscription.
Remember the account you used to purchase. You'll need to login to this account from now on to enjoy the subscription.
(If you do not have one, sign up for a free member account here.)
Step 2: Go to Unlimited Subscription page and click on "Subscribe Now" if you'd like to purchase the subscription and confirm all details on screen.
Upon confirmation, click "Make Payment" to pay via your credit card.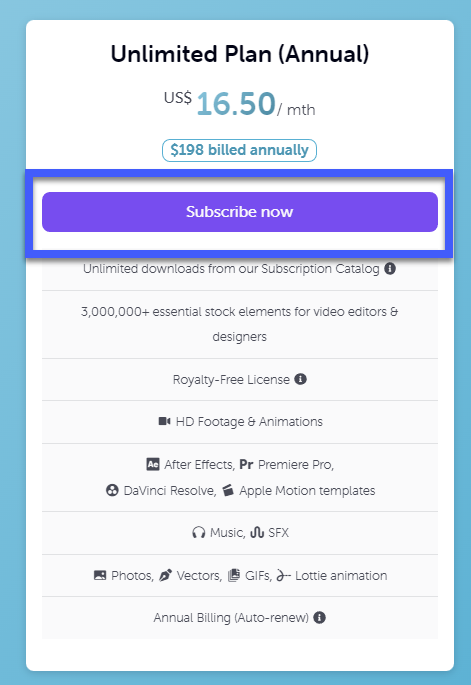 Step 3: Once you've completed the payment, go to your buyer account dashboard and find "Subscription" in the drop down menu. Selecting it will lead you to an overview of your purchased subscription.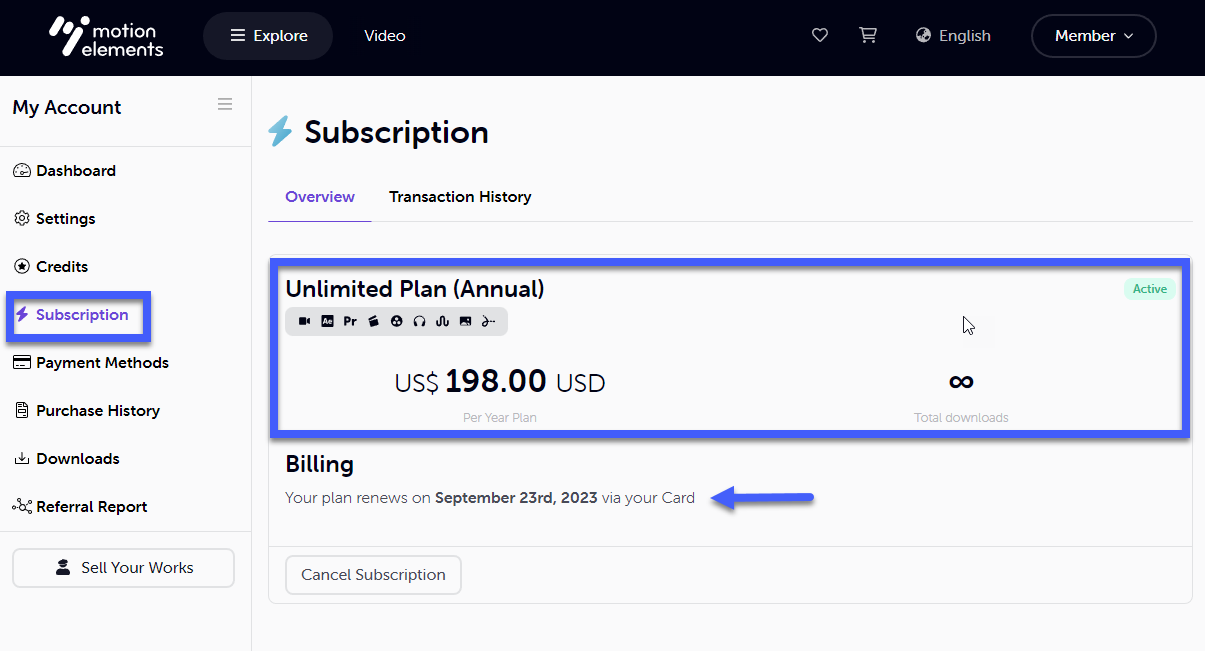 Step 4: In this overview page, you will find the Unlimited Subscription you purchased; more importantly, take note your renewal date in the Billing area.
If you do not want to continue your Unlimited Subscription beyond your subscription term, please unsubscribe it by clicking "Cancel Subscription" before the end of your billing period.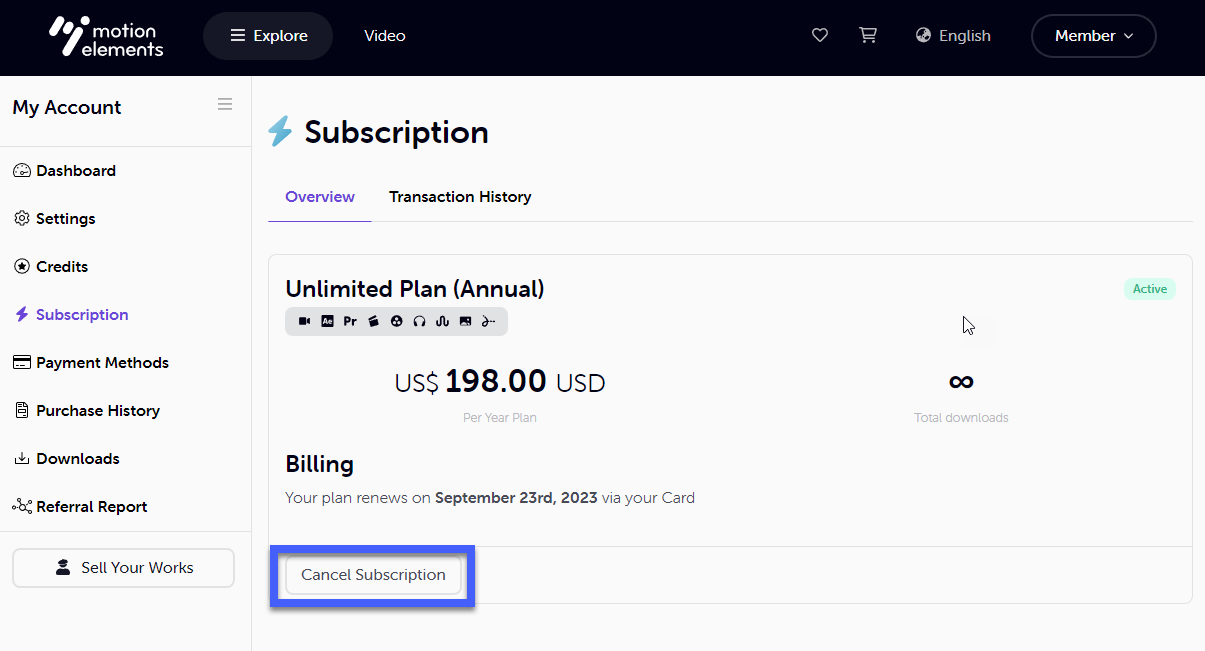 You can view or change your payment info at your dashboard.
Go to My Account > Payment Methods.
To edit a payment method, select the card that you wish to edit: Click > Change. Enter updated payment information accordingly and Click > Save card.
Please note that we do not store your credit card details and is captured directly by our payment gateway provider, Stripe.
In the "Transaction History" section, find details of your past transactions. Here we present a complete record of when you started, renewed and canceled your current and past Subscription.

Step 5: Please note that only stock content with the thunder icon are available for download within the Subscription. For those that do not have a thunder icon, you can buy them individually when you need it.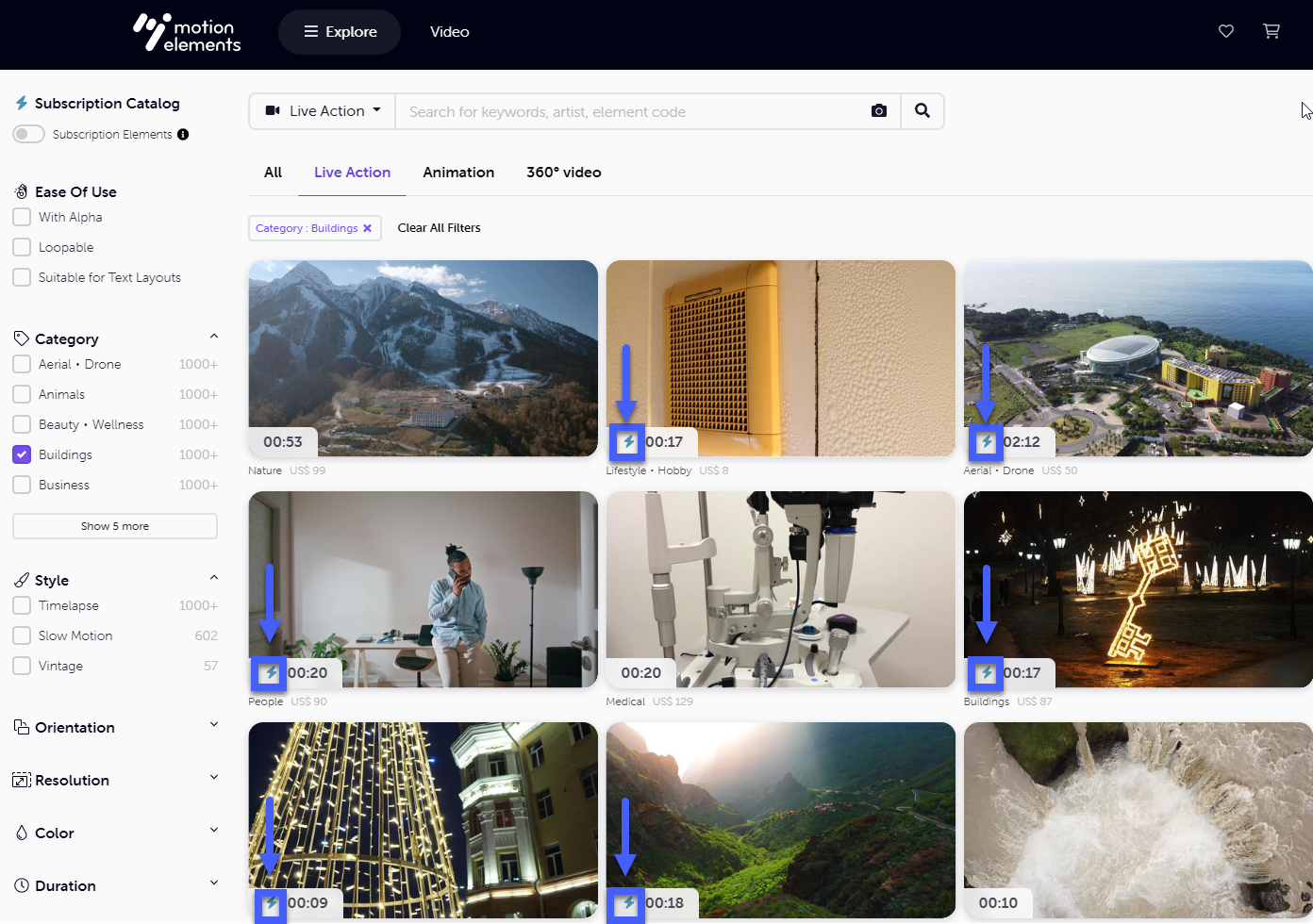 Tip
Selecting the filter checkbox on the left "Subscription Elements" will conveniently help display for you at once all the stock content available for download within Unlimited Subscription.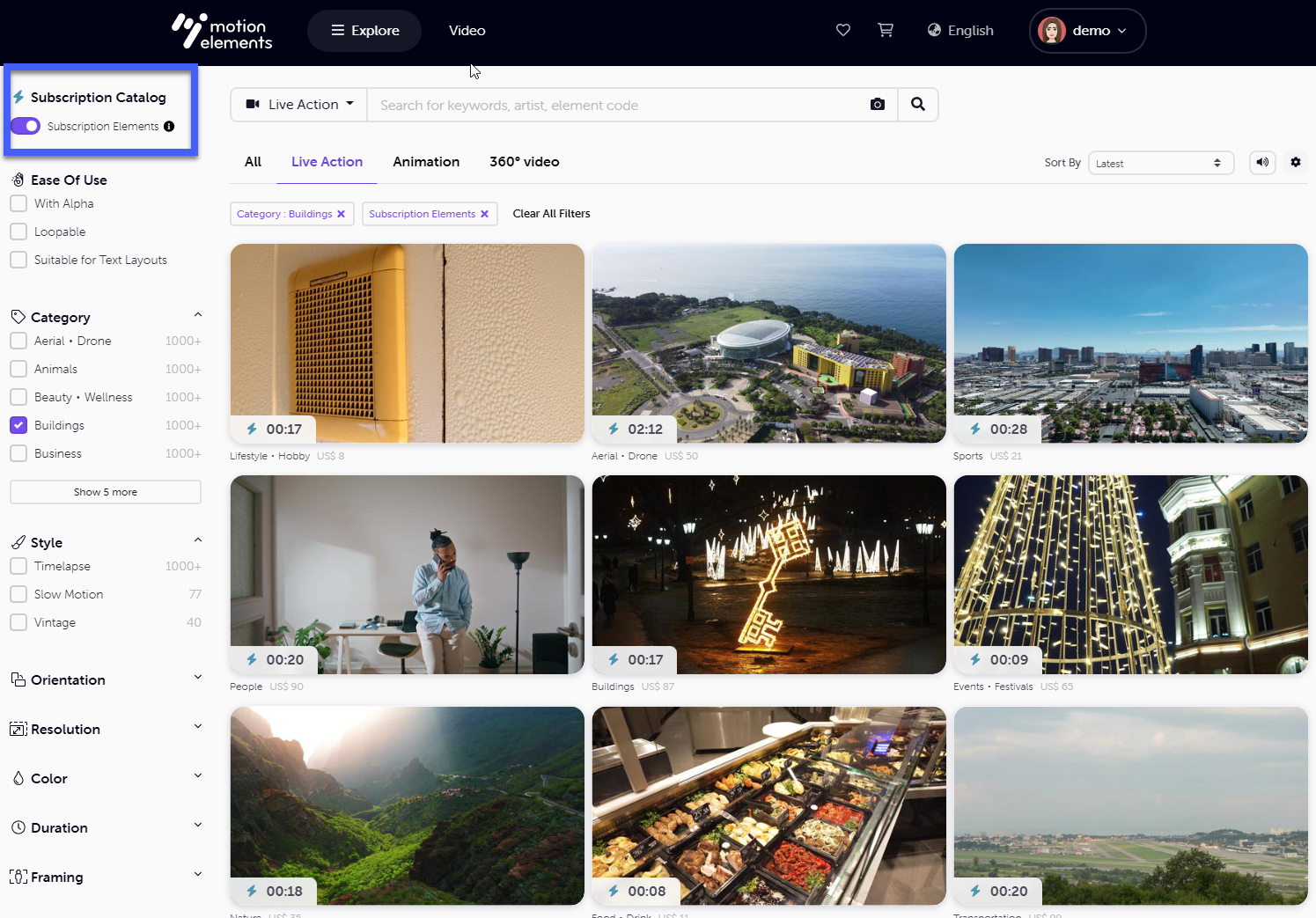 Step 6: Any stock content you like that has the thunder icon means it is available for download within the subscription. Simply click Select to download and find the content in your Download Box.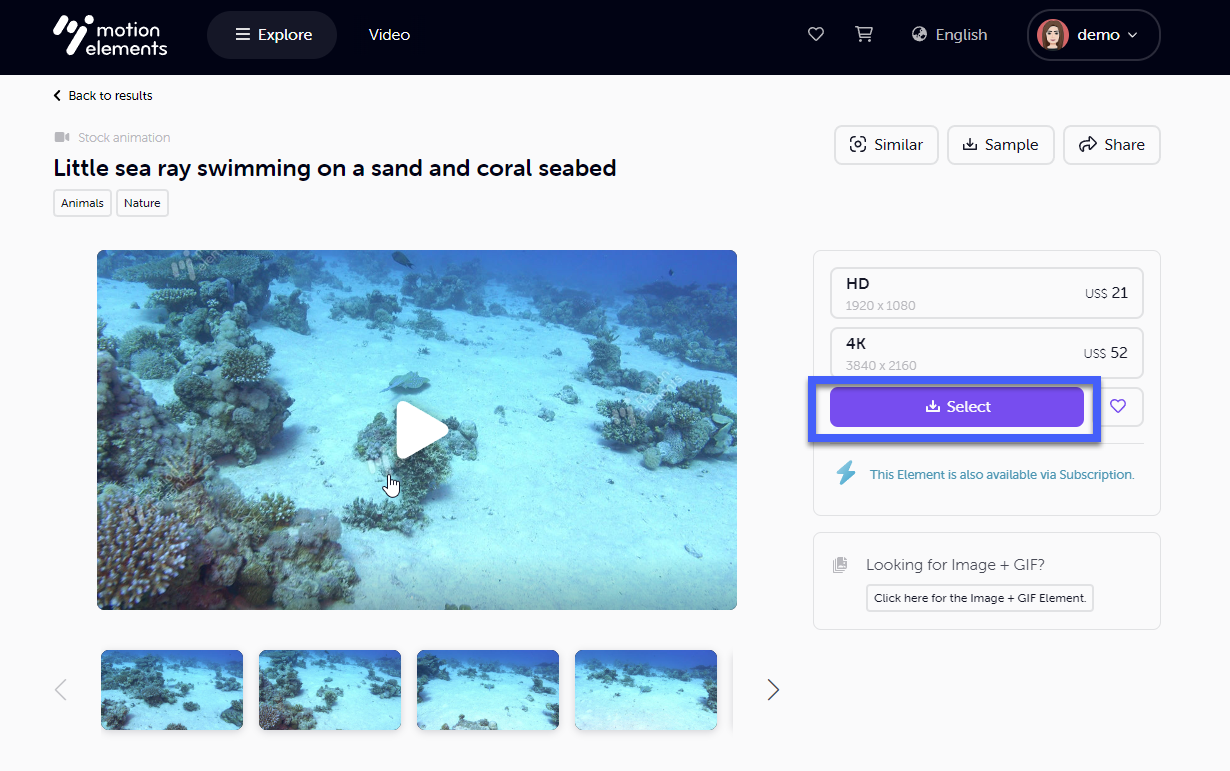 Download is complete!
---
Was this article helpful?
---