Some of our templates rely on 3rd-party plugins to achieve a certain style and look. These 3rd-party plugins do not come with the After Effects software itself and, most often than not, requires a separate purchase from the plugins' vendors.
We do not sell these plugins. However, you can browse common plugins that our partners sell at After Effects Plugins.
The templates that require such plugins are marked with the symbol below on the template's detail page on MotionElements.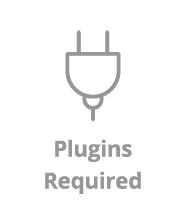 Templates requiring 3rd Party Plugins will have this icon on their details page
When you open a template that uses a third-party plugin which you do not own, you will see the word "Missing" next to the effect name. Of course, the visual effect generated by the plugin will not be shown as well.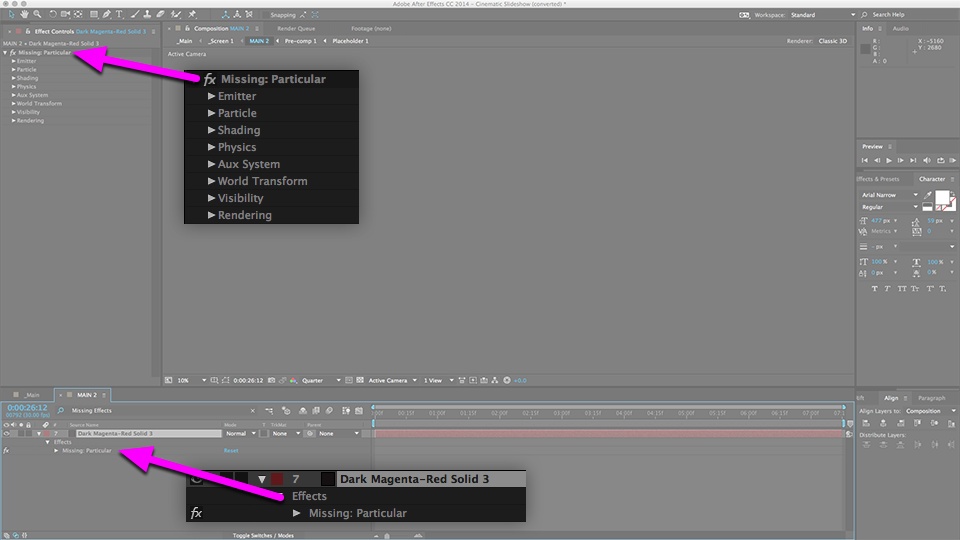 Example screenshot of a project file with a missing effect
To fully achieve the look that our template artist intended, it is advisable that you purchase the plugins required.
After purchasing and installing the plugins, do remember to close the project file without saving and quit After Effects. When you re-open the software, After Effects will do a scan of the plugins and your project file will load with the plugin as well.
To browse or purchase more plugins, you can check out After Effects Plugins on MotionElements.
Video Tutorial on Adobe Support
There's a video tutorial on the Adobe After Effects' Learn & Support page that also teaches you how to Easily find missing footage, fonts, and effects. Click on the link below to watch the tutorial.
https://helpx.adobe.com/after-effects/how-to/find-missing-footage-fonts-aftereffects.html