What is YouTube Content ID?
23 Oct 2022

1 Minute to read
What is YouTube Content ID?
Updated on 23 Oct 2022

1 Minute to read
---
Share feedback
Thanks for sharing your feedback!
What is YouTube Content ID? Why am i seeing "Matched third party content" on YouTube after I upload my new video?
Don't worry. It's a standard process by YouTube.
When a contributor registers their content with such companies, their content are fingerprinted and saved in the Content ID database. YouTube will run this database across videos that are submitted to them and send a notification if they find a match in their database.
Learn about YouTube Content ID
How can I resolve this issue?
If you have purchased the affected piece of content via MotionElements, send:-
Here are the steps to resolve the issue:
Go to "Video Manager" in YouTube
Access Video Manager from your YouTube account.
Click Matched third party content.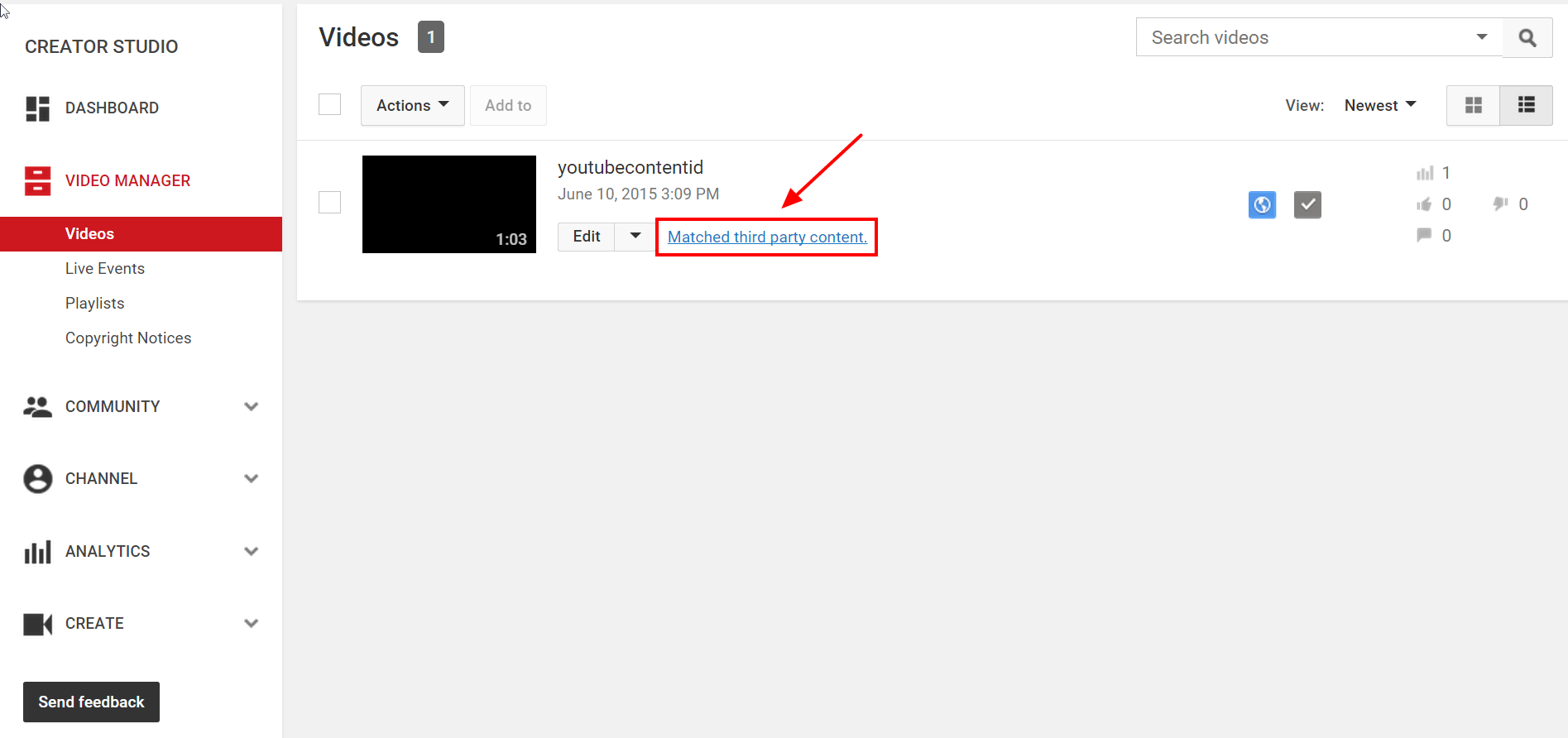 View details of the affected content
You will be brought to the next page where YouTube will show you more details on the affected content.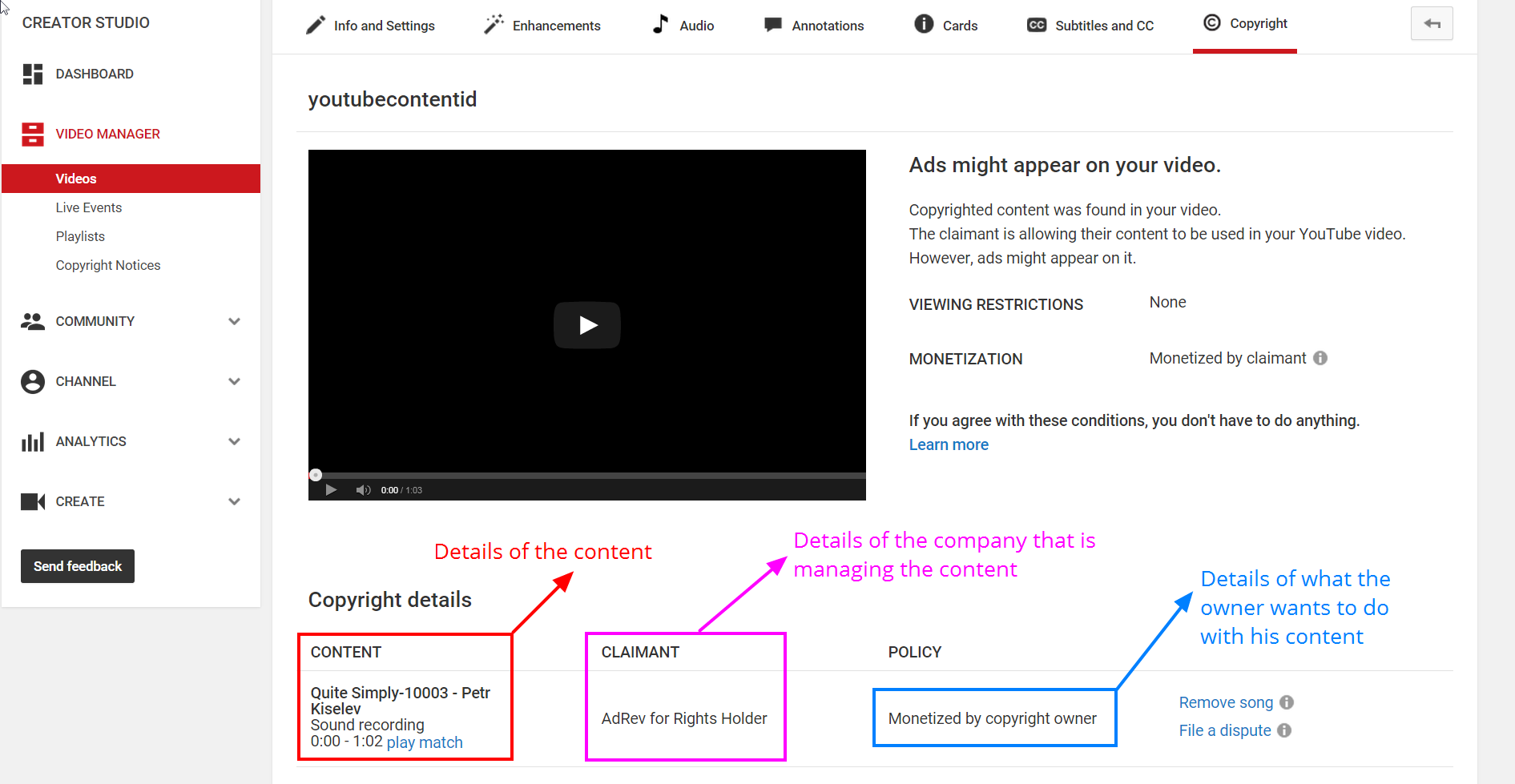 "File a dispute" with YouTube
Click File a dispute to proceed.
Select your claim
Select I have a license or written permission from the proper rights holder to use this material.
Click Continue.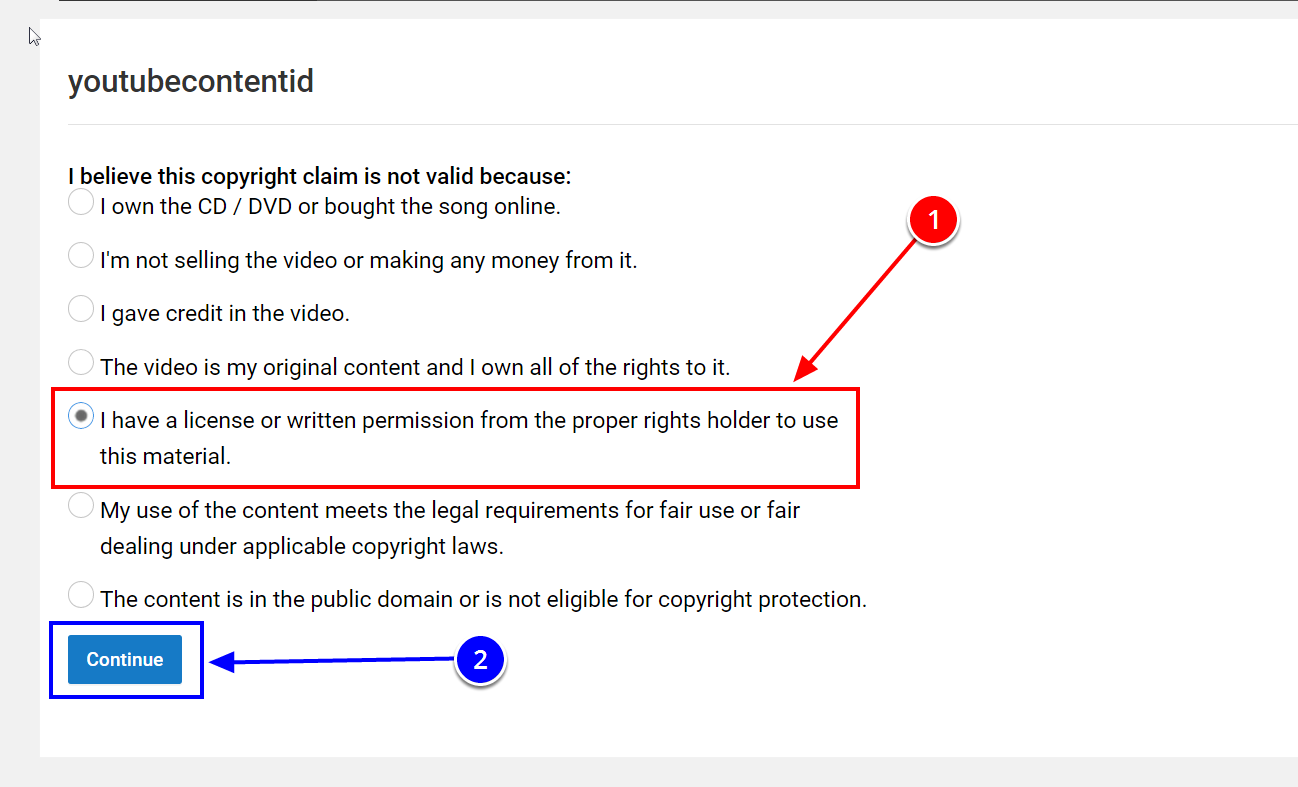 Confirm the information
Tick on the check box. Click Continue to proceed.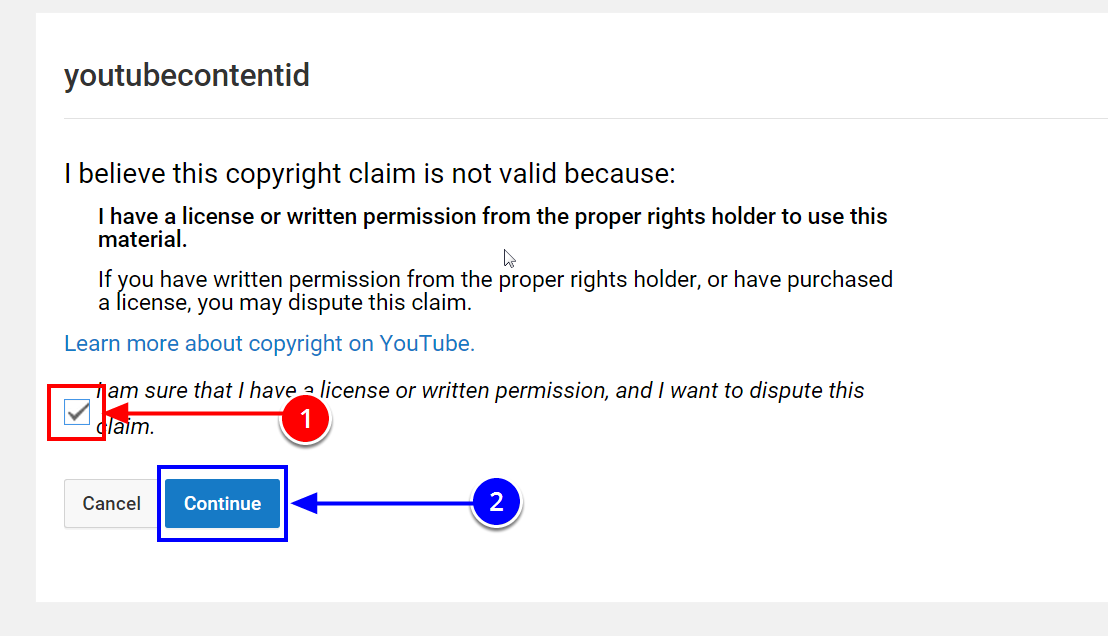 Enter your claim's explanation
Tick the necessary check boxes.
Explain briefly that you have purchased the copyright material from MotionElements. Copy and paste your receipt details, share your license certificate and provide a link to our royalty-free end user license agreement.
Type in your full name.
Click Continue.
The issue should be cleared within the next 1 to 3 working days.
---
Was this article helpful?
---
What's Next