How to upload files?
업데이트 날짜 28 Jul 2023

1 읽을 분
---
The content is currently unavailable in Korean. You are viewing the default English version.
Share feedback
Thanks for sharing your feedback!
Go to Upload page.
Choose the product type you would like to upload.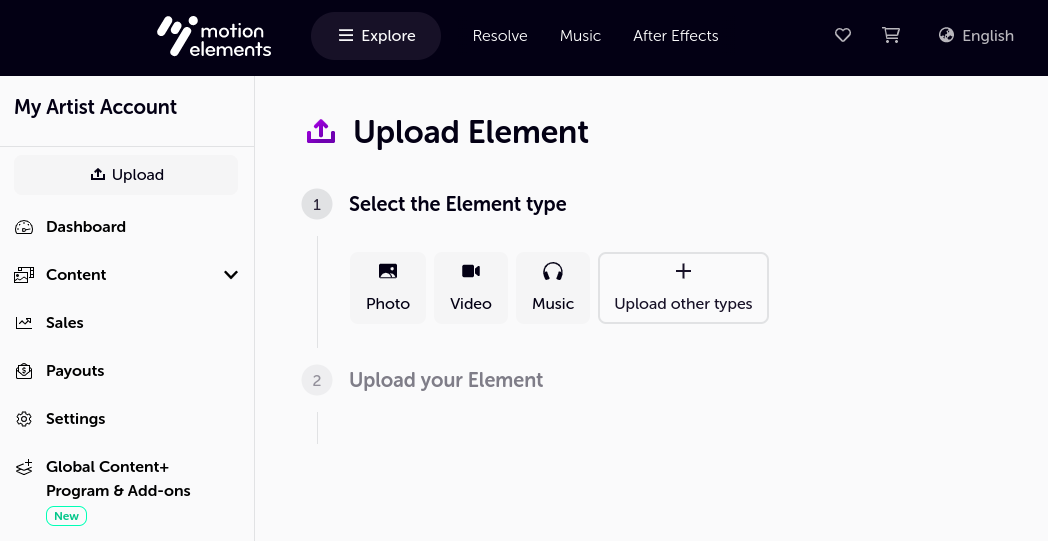 Drag & Drop or Add Files into the upload panel. You can upload up to 10 files or folders at one time.

Prepare a separate .zip file for each product.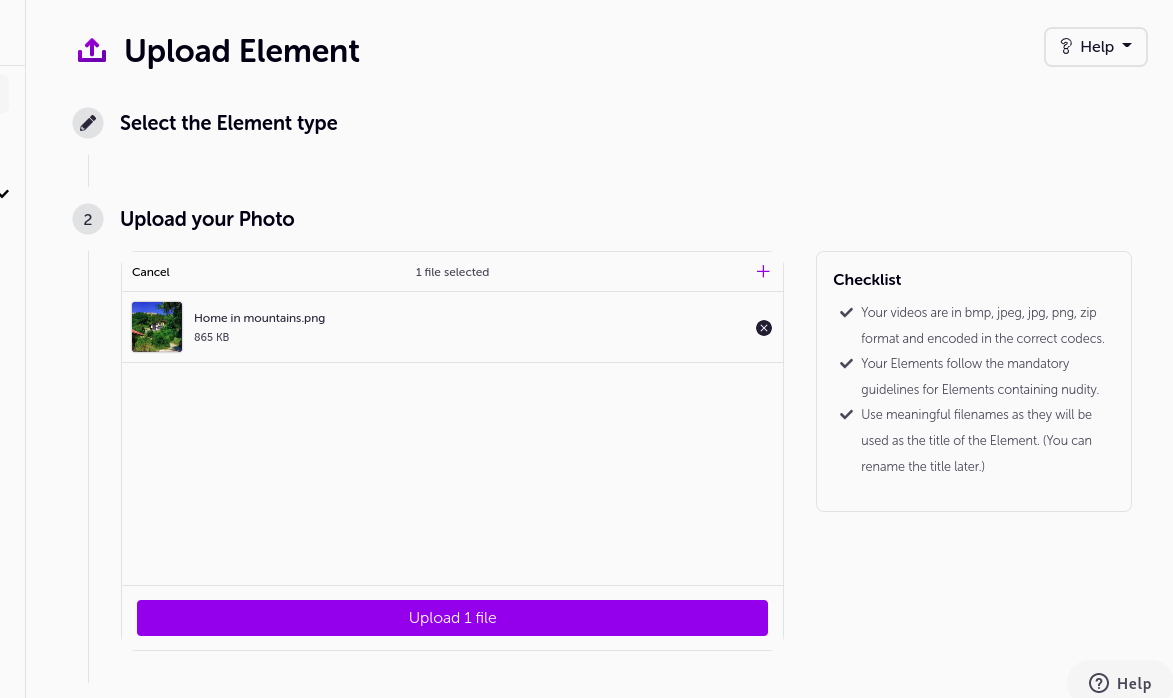 After the system has completed transmitting, click the mark of pencil in "Manage Element" to continue.

Check your uploaded files
After you upload the Element, do give the system some time to process your file. How long will it take to process my files?
Edit the information of your Element from Manage Element and proceed to publish it when it is ready.

---
---
What's Next